TO MARK INTERNATIONAL DAY OF THE GIRL 2021, WE ARE LAUNCHING OUR 'KNOWHERE TO GO' REPORT, DETAILING THE SEXUAL AND REPRODUCTIVE HEALTH MISINFORMATION WHICH YOUNG PEOPLE IN IRELAND ARE NAVIGATING.
Our Youth Advisory Panel surveyed over 500 young people on their experiences of sexual and reproductive health misinformation in Ireland. This is what they found.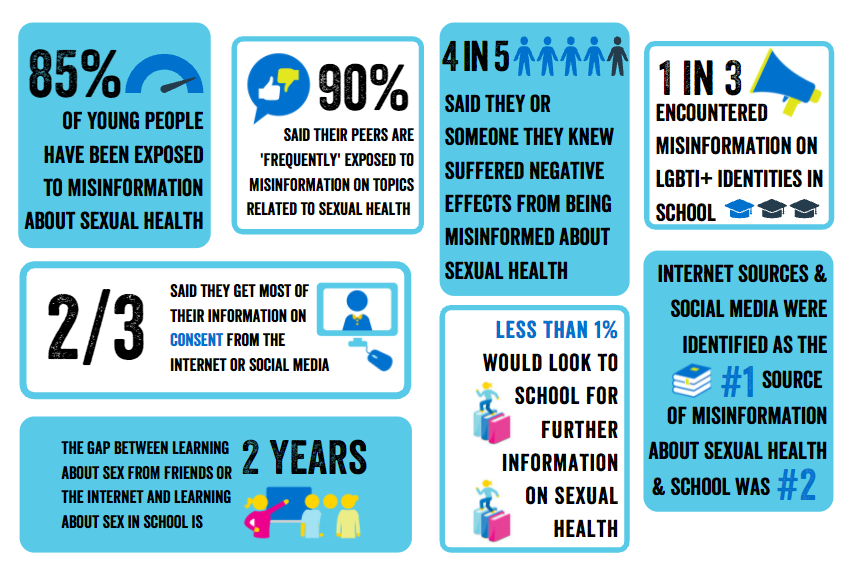 85% of over 500 young people aged between 15-24 have said they have been exposed to sexual and reproductive health misinformation, with the main sources of misinformation coming from school and the internet.
Additional comments/qualitative findings from the survey indicated that it is not just perceived misinformation, but a lack of information on sexual and reproductive health in school, that is having a negative impact on young people, especially in relation to consent, contraception and LGBTI+ identities.
While young people are looking predominantly to the online space for information on sexual and reproductive health, they are also conscious that it can be a minefield of misinformation.
Only 16% of young people surveyed said they learned most of their information on consent in schools, compared to 66% who indicated social media or the internet.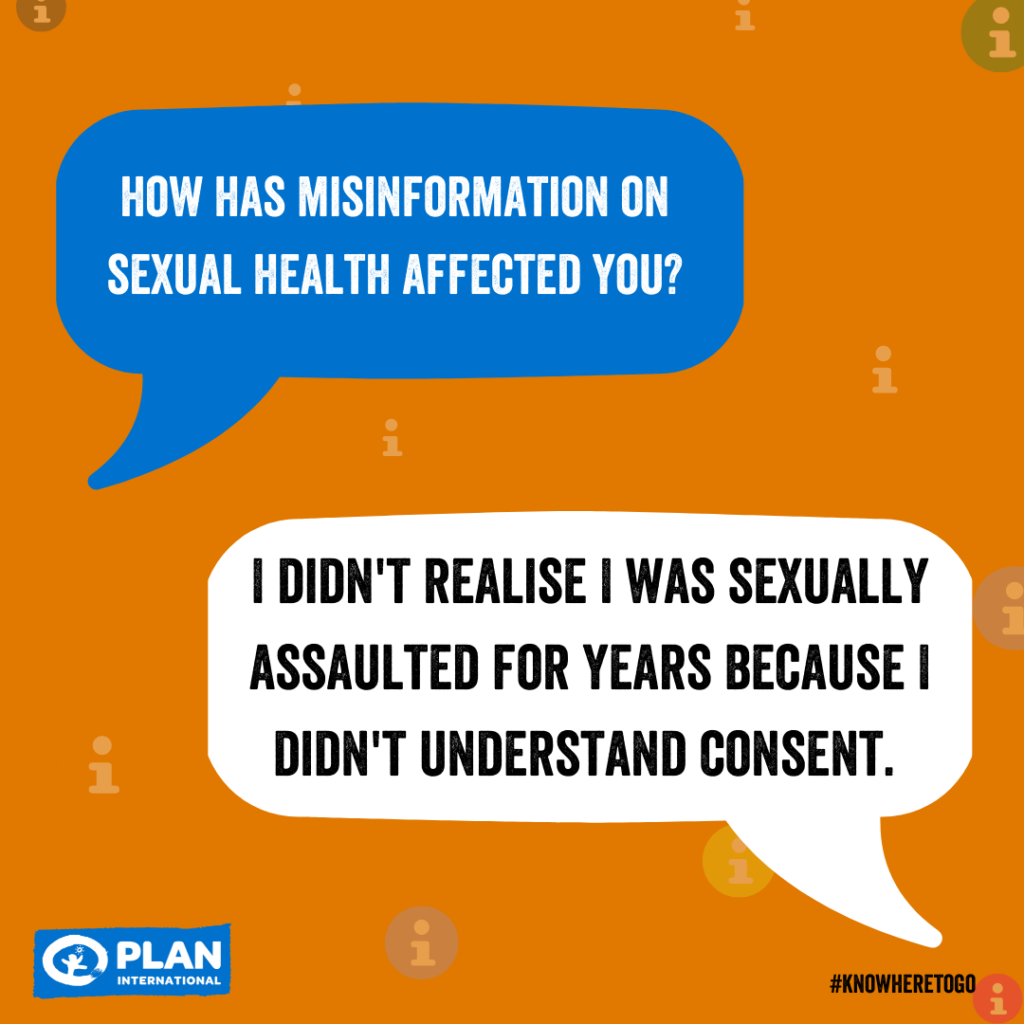 Both misinformation and a knowledge gap in sexual & reproductive health education is putting young people at risk, especially girls and young women.
Misinformation and a lack of information on sexual health is having negative effect on young people in Ireland. This is especially true for girls and young women, who are at increased risk of STIs, unwanted pregnancy, and sexual and gender-based violence.
4 in 5 of the over 500 young people surveyed in Ireland said they or someone they knew had suffered negative effects from sexual health misinformation.
Access to accurate and comprehensive sexual health information is fundamental for girls and young women to attain their rights and fulfil their potential.
Our Youth Advisory Panel are calling for:
A peer-led sexual health education programme to be introduced in each secondary school.
An online resource developed to present factual, age-appropriate information on sexual
health, developed in consultation with young people and trusted partners.
Relationships and Sexuality Education curriculum to be reformed in line with international
best practice, and with a grounding in gender transformative education, youth participation,
and child rights. All modules should be compulsory and school implementation should be
monitored.
Comprehensive digital media literacy programmes, including, where possible, in school curricula, to meet the specific needs of girls and young women and support gender equality.