Before, during and in the aftermath of emergencies, Plan International is working with communities to do what is needed, where it's needed most.
As of 2022, 274 million people around the world are in need of humanitarian assistance. 80% of these needs are caused by conflict. 82.4 million people were forcibly displaced at the end of 2020 and it is predicted that by 2030, more than 66% of the world's most impoverished people will live in insecure, violent or conflict-filled settings. In addition, food insecurity is more expansive than ever.
Conflict, global hunger, the climate crisis and COVID-19 are some of the most pressing emergencies of our time.
As global emergencies have become more protracted and cross-border in nature, we have responded accordingly to make sure we are present when and where we are needed most.
At Plan International Ireland, our Disaster Risk Management (DRM) team responds to the most devastating humanitarian crises, targeting those who face the most risk in emergencies. The goal of our DRM work is to build the resilience of communities, and to protect the dignity and rights of children before, during and in the aftermath of disasters. Adolescent girls are among those who are most at risk when an emergency strikes, which is why they are a key focus of our work.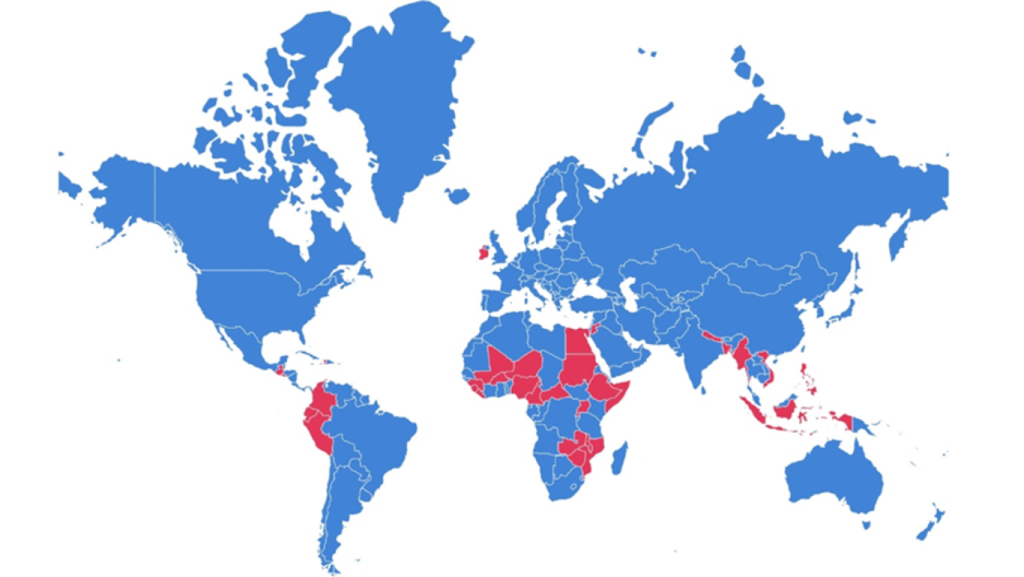 Education in Emergencies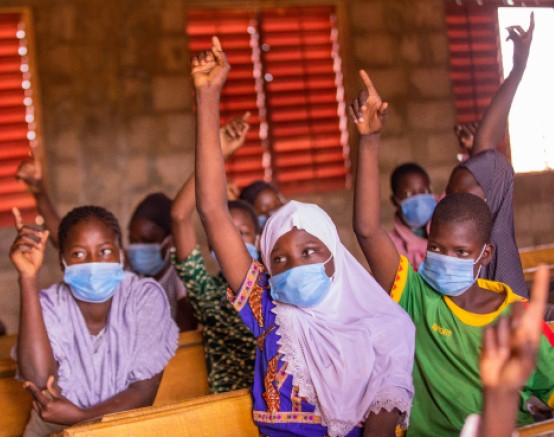 When disaster strikes, and infrastructure breaks down, education is one of the most affected areas.
A core part of our DRM work is to ensure that children in affected areas can continue to access education during and after conflict and emergencies. We prioritise those most at risk of dropping out of school, particularly adolescent girls and mothers, as they are likely to remain out of education following a disruption. Displaced children are another focus of our programming, and we also incorporate Early Childhood Care and Development into our DRM work.
Protecting Education in the Sahel Region
Child Protection in Emergencies
Child Protection in Emergencies is hugely important to Plan International's mandate.
The protection of girls and boys from violence, neglect, abuse and exploitation are part of the team's key value. We work to support actions that reduce harm to children, especially girls, as well as respond to incidences of harm quickly and effectively. This includes working in partnership with children, their families, service providers, greater communities and government actors to strengthen systems of protection for children, as well as ensuring that emergency responses aim to 'build back better' than before.
Child Protection and the Ukraine Conflict
Our COVID-19 Response
COVID-19 is a public health emergency unlike anything we've ever seen.
With mass quarantines and lockdowns, this global pandemic is drastically impacting all of our lives.
But the threat it poses to children and families living in vulnerable communities around the world is catastrophic.
With more than 80 years of experience, Plan International is expertly placed to respond to this crisis. Our crisis response focuses on communicating public health information, installing hand-washing facilities and distributing hygiene kits whilst ensuring that the needs and rights of girls and young women are addressed.
We will continue to provide support for girls, young women, children and vulnerable groups as the COVID-19 crisis unfolds.
Our COVID-19 Response
With COVID-19, our life-saving work to provide children with health, education and protection has never been more critical.
Read more