At Plan International Ireland, we are committed to effective and transparent governance. We operate thanks to government and public funding. The majority of our funding comes from Irish Aid, The European Union, The European Civil Protection and Humanitarian Operations (ECHO), child sponsorship, corporates, trusts and foundations, and public and private donations. We endeavour to maximise the efficiency and impact of these funds, directing them to worthwhile projects while minimising our overhead costs.
Triple Lock membership
We have been awarded the 'Triple Lock' certification from the Charities Institute Ireland, which demonstrates our commitment to best practice in all aspects of good governance, transparency and fundraising.
Read more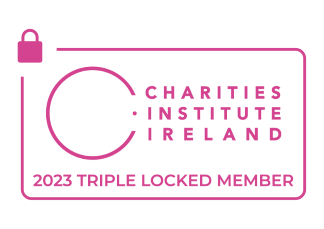 Good Governance
The Good Governance Awards recognises and encourages adherence to good governance by nonprofit organisations in Ireland. We are proud to have been shortlisted for the Good Governance Award in 2021, 2019 and 2018.
Read more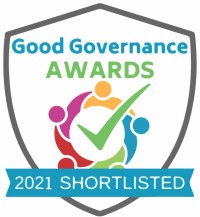 Accountability & Integrity
Each year Plan International Ireland's accounts are audited by PricewaterhouseCoopers (PwC) to ensure accuracy and consistency on our financial reporting. Our finances are also reviewed by our Board's Finance Committee. Plan International has a large internal audit function staffed with experienced auditors called Global Assurance (GA). GA carries out audits of each Plan International Country Office (CO) at least every three years and has cross-discipline expertise in Finance & Administration, Grants Management, Operations of Partnerships, Human Resources, Child Protection, Risk Management and Security.
Plan International Ireland is a member of Dóchas, the umbrella group of NGOs in Ireland, and is fully compliant with the Irish Development NGO's code of Corporate Governance.
As a member of Dóchas, Plan International Ireland is a signatory to the Dóchas Code of Conduct on Images and Messaging. Adherence to the Code is monitored by the Code Champion, the Communications Officer, who ensures that all materials are Code compliant in advance of being made public.
The Plan International Ireland Board is an experienced group of professionals from diverse backgrounds who oversee our governance and support our work to improve the lives of children.
Our Members are the highest governing body in the organisation. They are made up of founders of Plan International Ireland and previous board members.
Annual Reports
Last year, we continued to help transform the lives of millions of boys and girls in development and humanitarian contexts across the world, often in the most challenging circumstances.