If you are lazy, please try another school
Poria had just arrived at the place that would be her home for the next four years when she spotted that message posted above the school principal's office door. That's when she realized she was exactly where she wanted to be.
"I knew [then] that this is a place where people work hard," recalls the now-16-year-old, adding that she promised herself she'd leave one day as "someone different." And more than just different – she and her classmates would be "great women in society: ladies of substance, ladies of integrity, and ladies who could depend upon themselves."
They would also be ladies who have the courage to stand before people and be "great leaders of tomorrow."
What she wouldn't be is another Maasai girl who ends up being married and dependent on her husband for everything. "I can say that if I were not in this school, my life would be totally miserable," she says. "Maybe I would end up getting married or working at simple jobs on the farm or washing clothes for people."
Poria's big break: school 
For two decades, primary-school education in Kenya has been free, yet only 48% of Maasai girls enrol, and only 10% make it to secondary school.  "Most Maasai people do not value education," says Poria. "But it is to my surprise that my dad is one of the people who really values education. He has seen how education [through my older sisters] is transforming ladies, so he has chosen to educate all his girls and boys." She adds that her dad, who has four wives and 35 children, will do everything possible, including selling his livestock, to give his children this opportunity.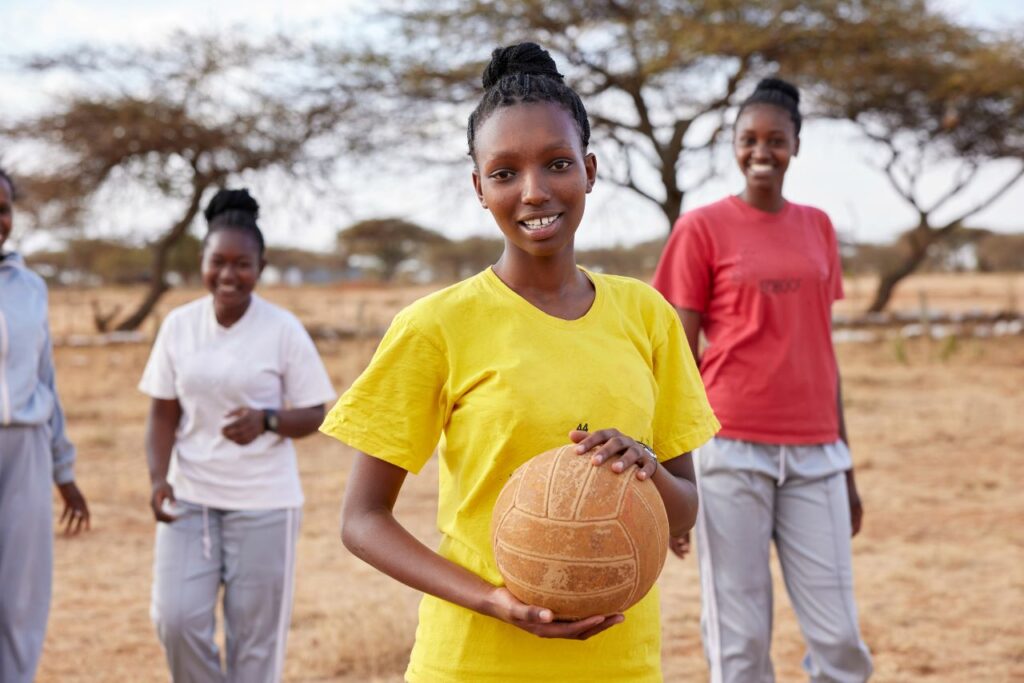 In Poria's case, she was given a spot in a girls' boarding school in the countryside in Kajiado County after her neighbours' daughter got pregnant and couldn't attend. As the tuition had already been paid and the uniform bought, they suggested Poria be given the opportunity.
Today, she feels like she's part of a sisterhood. Up to 80% of the girls attending the school are Maasai; many of them have gone through female genital mutilation (FGM) or early marriages and have "managed to escape and come to this school," explains Poria.
A sisterhood that champions girls' rights 
One of Poria's favourite moments each week is when the girls gather for the Guidance and Counselling (G&C) club. Here, they share their stories and talk to teachers and other mentors who speak to them about the issues they're facing.
"I have met other young women in G&C who are like sisters to me, and they understand us more than our parents do at home," Poria says. "I met Maasai ladies who attended this school and are now teachers here. This encourages me… They are a great inspiration in my life."
In these G&C sessions, Poria has learned to be a peer counsellor, a role she takes seriously. "I'm learning how to speak to these young women, to encourage them," she says. "Sometimes they speak about touching stories in their lives and need help. At some point, you feel like crying, but you have to be strong for this person, because if you start crying, she will feel so much pity for herself."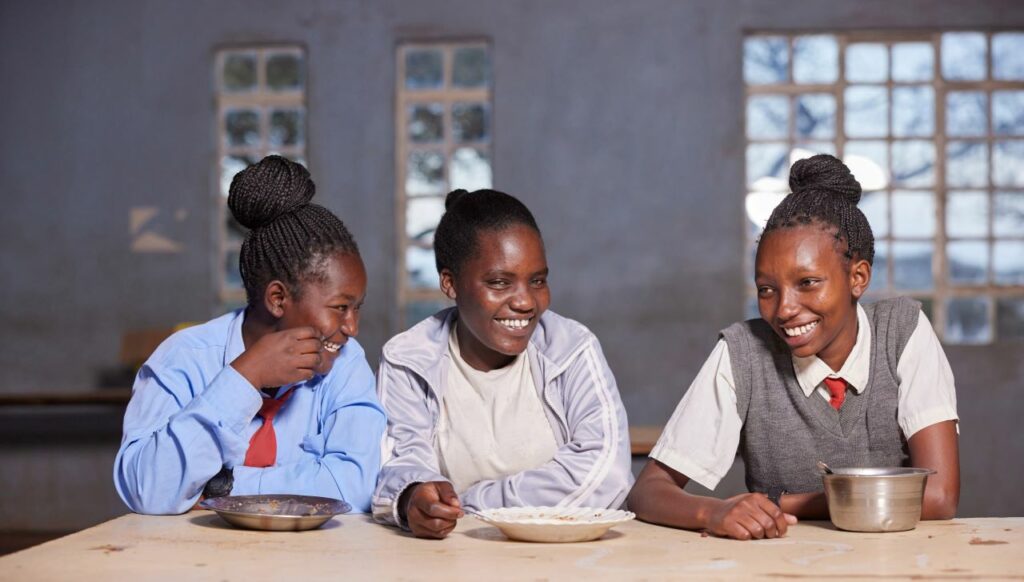 Later, when she's alone, Poria finds somewhere quiet to "release the heaviness through tears," she says. Then, she says, she feels fresh and ready to move on and focus on her dreams.
One of these dreams is that she'll travel outside of her country to see the world, and another is that she'll attend university and study medicine. And she hopes that when she's a doctor working in a hospital, she'll meet a classmate who works in a bank or another who teaches at an institution.
"When we return to the villages we come from, they will know that we are not ordinary girls," says Poria. "They will know we have been transformed and that we are great ladies. We will go back to our villages and transform those people too. There is a kind of poverty around the village, around the family, that I want to transform, and I believe I can do it through education."
How Plan International Helped 
Poria participates in Plan International's Break Free program. Its goal is to improve the sexual and reproductive health and well-being of adolescents and promote gender equality for women and girls. It also aims to improve access to education. The longer a girl stays in school, the less likely she will be to marry before age 18 and have children during her teenage years.
At weekly Guidance and Counselling sessions, teachers and Plan International mentors talk about issues related to sexual and reproductive health rights. "We discuss different issues with the girls and try to make them feel comfortable in school," explains Esther Marona, a teacher at Poria's school. "We help guard them against FGM, early marriages, drugs and substance abuse and illicit relationships. These teenagers are going through a lot in their lives, and we try to make them feel like they belong."
Ending FGM by 2026 
In 2011, the Kenyan government passed the Prohibition of Female Genital Mutilation Act. FGM is now a crime, and if it results in a girl's death, the cutter can be imprisoned for life. At the Generation Equality Forum in 2021, the president of Kenya – as a global co-leader of the Action Coalition on Gender-Based Violence (GBV) – made 12 commitments to end all forms of GBV and FGM by 2026.
Education  
Since primary education was made free in 2002, it has led to an increase in school attendance across the country, except for marginalized areas, where the rates are lower. Of those who enrol in the first year of school, barely one in five makes it to their eighth year — with dropouts attributed to early marriage, female genital mutilation (FGM), poverty and other factors, according to a Brookings Institution report. In Narok County, a predominantly Maasai area, only one in 15 girls enrolled in primary school proceeds to secondary school. Girls' transition rates to university are even less common: 2.4% in Trans Mara West and 1% in Narok North. Despite a strong political commitment to education, access is still lopsided. 
By the Numbers: FGM 
15% of women between the ages of 15 and 49 in Kenya have been circumcised.  
The prevalence of FGM has declined, from 38% of women (ages 15 to 49) in 1988 to 15% in 2022.
45% of these women were circumcised between the ages of 10 and 14, and 30% between the ages of 5 and 9.
More than 80% of female circumcisions are performed by traditional circumcisers or birth attendants.
88% of women and 87% of men who have heard of FGM believe their culture doesn't require it.