DESPITE SIGNIFICANT EFFORTS TO ENSURE EQUAL ACCESS TO EDUCATION FOR ALL, MANY CHILDREN IN BURKINA FASO ARE EXCLUDED FROM THE EDUCATION SYSTEM. THIS IS ESPECIALLY TRUE FOR GIRLS AND CHILDREN WITH DISABILITIES.
While Burkina Faso has had legislation in place since 2010 to mandate the inclusion of children with disabilities in education, they are often confronted with barriers in accessing education. A 2013 census report indicated that the gross primary school enrolment rate for children with disabilities was 53%, compared to a national average of 83%.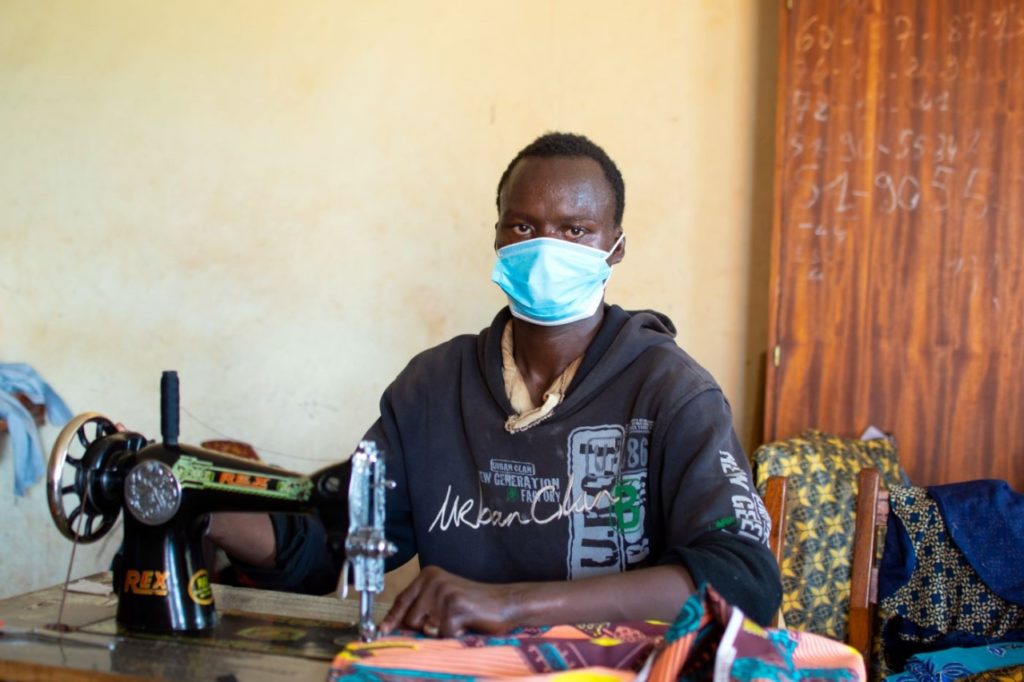 EQUIP: EDUCATION, QUALITY, INCLUSION, PARTICIPATION – FUNDED BY IRISH AID
21-year-old Felix lives in the south of Burkina Faso. He did not finish school and lives with a disability that restricts his opportunities to access work and an income. Felix is interested in sewing and wants to make a living from it. With the support of Plan International, he has been taking a vocational training course in sewing and tailoring. Acquiring this new skill will enable Felix to provide for himself and his family.
"Before I started the training, I used to have to work in the field which was just too difficult for me. With this training, I will now be able to support myself and my family," Felix explains.
A report published by Plan International in 2013, Outside the Circle, references the frequent stigmatisation faced by children with disabilities and their families across West Africa, including Burkina Faso. The research helped inform our 'Education: Quality, Inclusion, Participation' (EQuIP) project, which has been ongoing in Burkina Faso since 2012 with the financial support of Irish Aid.
The project implements grassroots initiatives that increase the quality of learning and works with schools and training centres to make them more inclusive for girls, as well as for children and young people with disabilities.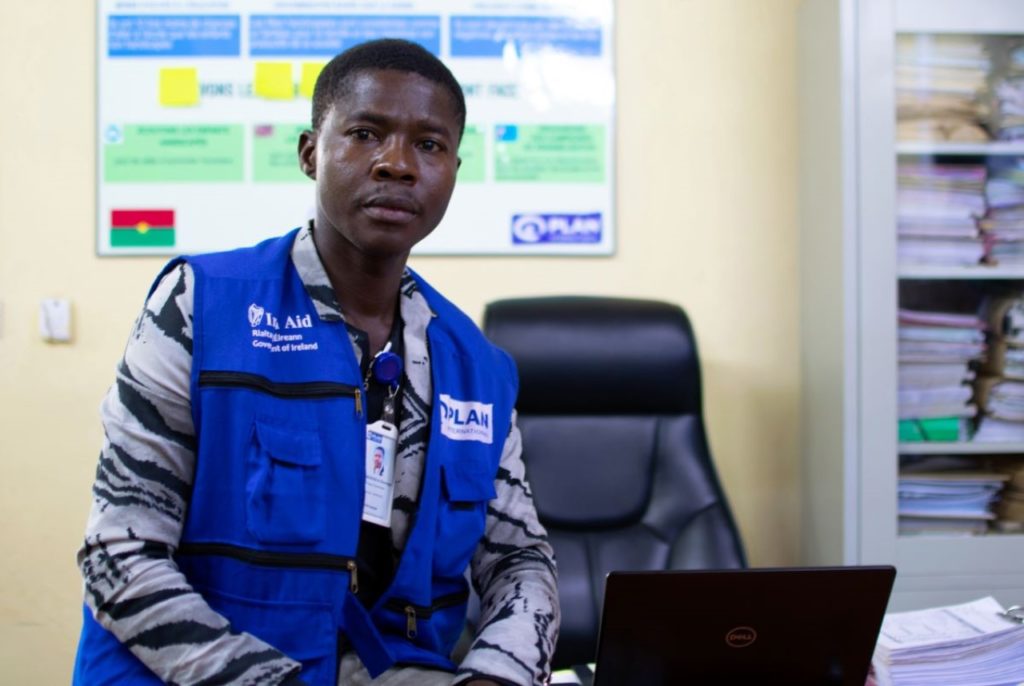 "EQuIP focuses on ensuring that the most marginalised children and young people have access to education and vocational training, especially girls and children and young people with disabilities," explains Abdou Savadogo, EQuIP project coordinator.
"People with disabilities and their families are often subjected to discrimination and exclusion. It's so important that they have access to decent work and an income, which is core to our vocational training."
The project works in seven communes in Noumbiel and Poni province to establish initiatives to improve the quality of education and training and make it more accessible for children and young people with disabilities. Girls are a particular priority for the project as social norms mean they are frequently denied access to education.
"Girls are often excluded from education because they are expected to carry out domestic duties in the home. When girls do not go to school, they are at risk of child marriage, adolescent pregnancy, and sexual and labour exploitation," Abdou concludes.