Southern Africa is in the grip of a food crisis. 15.3 million people are facing food shortages, after years of drought, widespread flooding and economic insecurity. The region has been designated a climate 'hotspot' by the Intergovernmental Panel on Climate Change and has experienced just one normal growing season in the last five years.
Hunger in Zambia
48% of the population are unable to meet their basic calorie needs.
More than one third of children under five are stunted. (WFP)
Samira's Story
Samira lives in Zambia's Central Province. Aged 14 and in Grade 9, she wants to be a nurse. But these days, Samira struggles to stay awake in class. Since the food crisis began, Samira's daily food intake has halved. Now she survives on just one meal per day. She last ate at 5pm yesterday and won't eat again until 5pm this afternoon.
In Zambia, girls are skipping school to find work to feed themselves and their families. Samira works as well as studies to ensure her younger siblings have food to eat.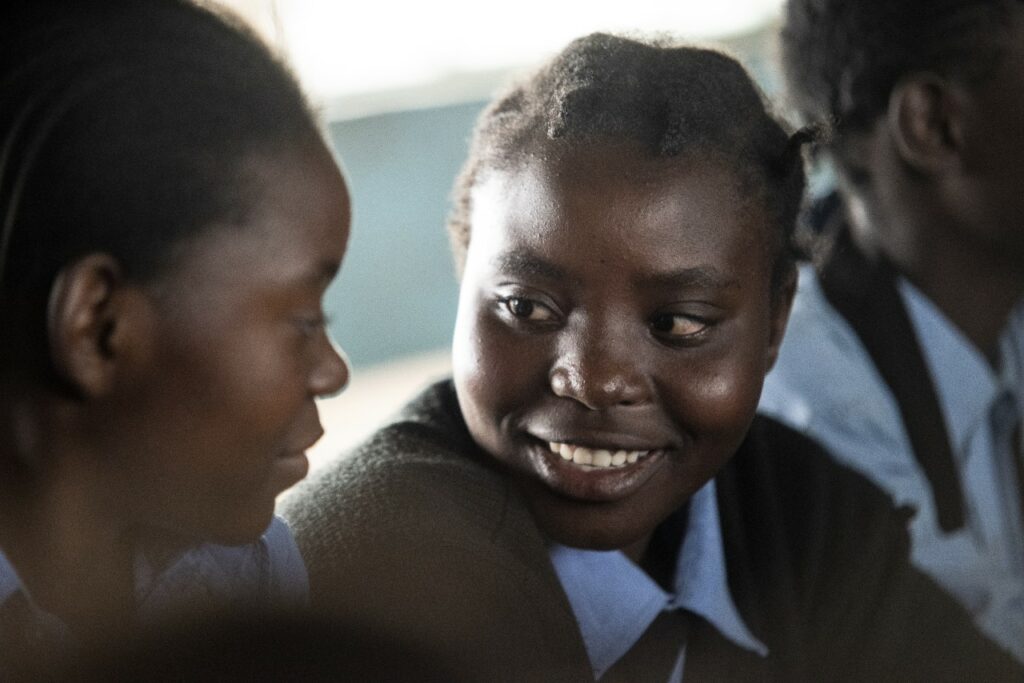 "It has been hard for me to survive without food," Samira explains. "Sometimes I even miss school so that I can look after my younger sisters so that I make sure they have enough food to eat. I feel very bad because I miss lessons. I've missed a lot. I feel like crying now, there's nothing I can do."
Out of school, girls face risks of sexual exploitation, abuse, violence and harassment.
"I work three times in a week. So I miss school because I wash clothes, sell tomatoes, vegetables. I go door-to-door, sell things so I can earn a living. It's scary because I meet different people. I don't know what they think, where they are from, I just meet them. They are strangers to me. I don't know if they can defile me."
Samira adds: "It's scary – risky – very, very risky. It's dangerous because those people, I don't know them. Other girls are even becoming pregnant because they want money to find food. If they have a little money, they can use it to find food."
Because of hunger, thousands of girls like Samira are missing school, rather than pursuing their dreams.
"The only thing I want is to feed my siblings so that they can be at peace. At least if I miss school, they can can go to school. And me, I remain at home. When I miss school it's really painful, I feel pain."