In north eastern Romania, a steady stream of refugees fleeing the conflict in Ukraine have been pouring through the Siret border crossing point for the past two weeks. As soon as they arrive, they are transferred to emergency shelters where they can rest, or are taken to train stations so they can continue their journey.
Gregory, 9, has just crossed over the border with his mum, dad, brother, cousin and auntie. They have travelled from Kharkiv, Ukraine's second-largest city, which has suffered repeated bombings since the hostilities began.
The family are hoping to get to Turkey but first need to find somewhere to sleep for the night before continuing on to Bucharest. Gregory's parents are exhausted and focused on finding somewhere to stay, but 9-year-old Gregory is keen to demonstrate his English as he introduces us to his pet cat that he has carried all the way from his home.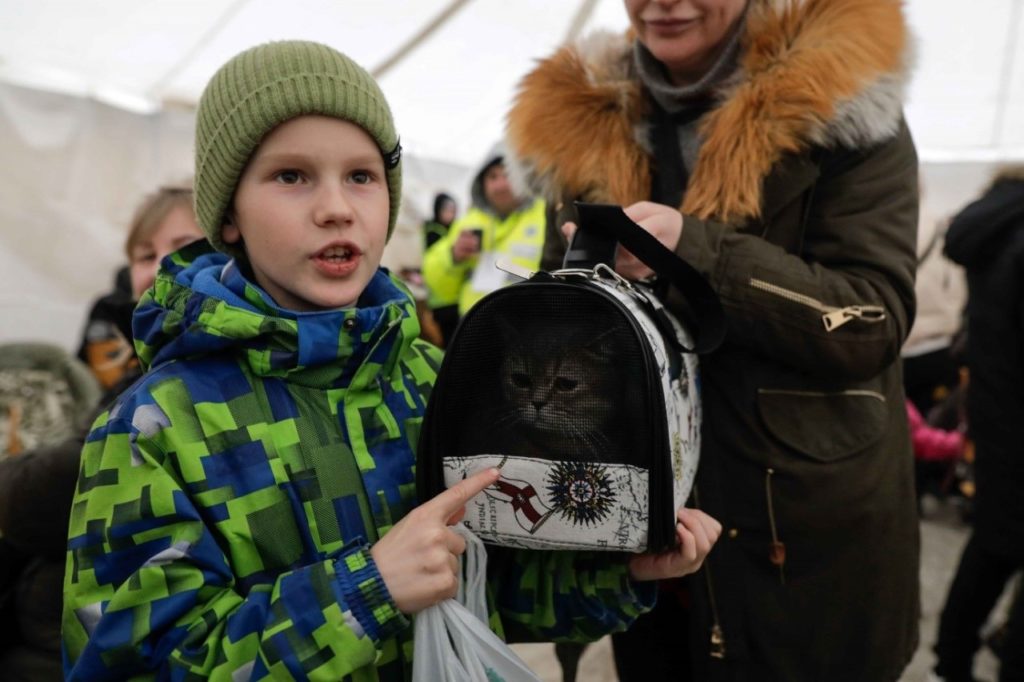 "She is my cat. It's my present for my birthday. I am 9 years old and she is 9 months old. I love her very much. She is a Scottish straight. She is grey and she has big eyes. Her eyes are yellow and green colour. She is called Maya."
The family have been travelling since 6am that morning (it is now around 4pm). I ask Gregory's mum whether her son understands about the war. "He understands it's war, but he doesn't realise exactly what's happening. We try and protect their minds, and that's why we're getting them out of the country as soon as possible," she explains.
"We lived in a comfortable situation, with good conditions, toys and food. He doesn't realise that has all changed now."
As Gregory continues chatting away to us he tells us that he loves learning English. "I study in third form and my brother studies in ninth form. My mum is a teacher and my father is a businessman. But my school is destroyed. I am very sad."
At the end of our conversation, Gregory introduces his teddy bear. "This is my teddy bear. He is a brown colour and his name is Groun. He is brown and he has big eyes. I like him, he is my toy and he is my friend."
The next day we meet the family again on a train to Bucharest. The cat is sleeping in its basket and Gregory is playing with some toys, dressed in a spiderman top and waterproof trousers to protect him from the snow that has started to fall. He tells us that he loves spiderman, and has the costume and mask at home.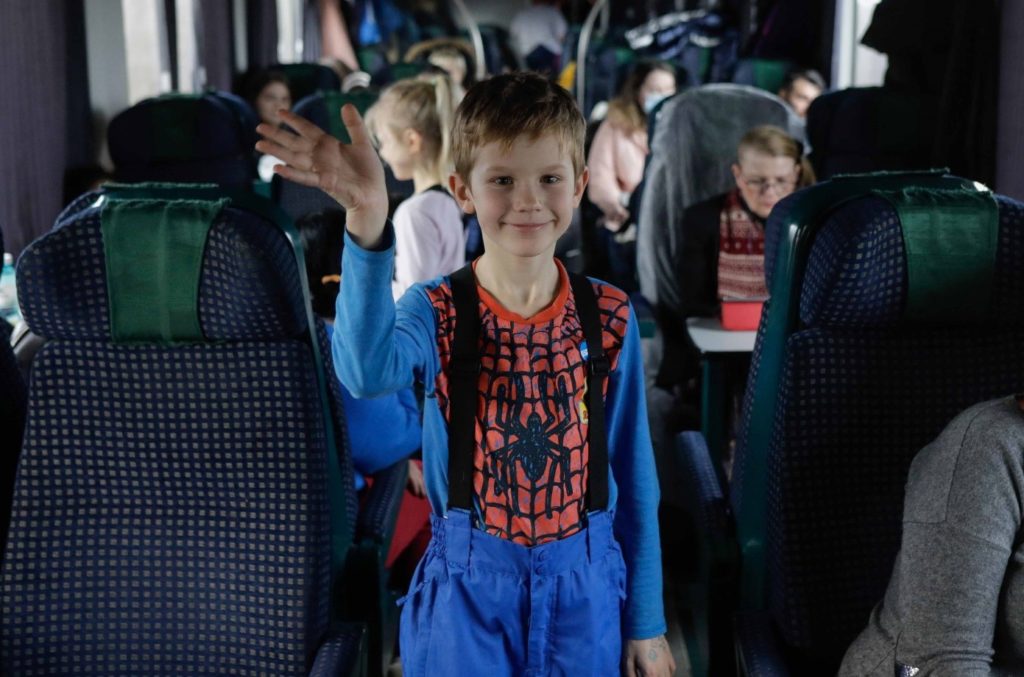 His father explains that the family slept in a shop showroom last night, on mattresses on the floor, and that they are looking forward to getting to Bucharest and sleeping in their own room tonight – they have found accommodation in student halls at the University of Bucharest.
The family started travelling on Friday, and finally made it to Bucharest on Wednesday, five days later. They plan to rest in the city for three days before getting a flight to Istanbul, so they can meet up with family members living in Turkey.