The start-up of an EU-funded grant to support education in Borno State.
Anne Marie McCarthy, Plan International Ireland's Emergencies' Programme Manager reports live from Abuja, Nigeria.
This week I was in Abuja, Nigeria, for the start-up of an EU-funded grant to support education in Borno State. The grant aims to reach 110,000 children and young people, girls and boys, children who for the most part will either never have gone to school, or who have had their education cut short because of the ongoing crisis in the North-East of the country.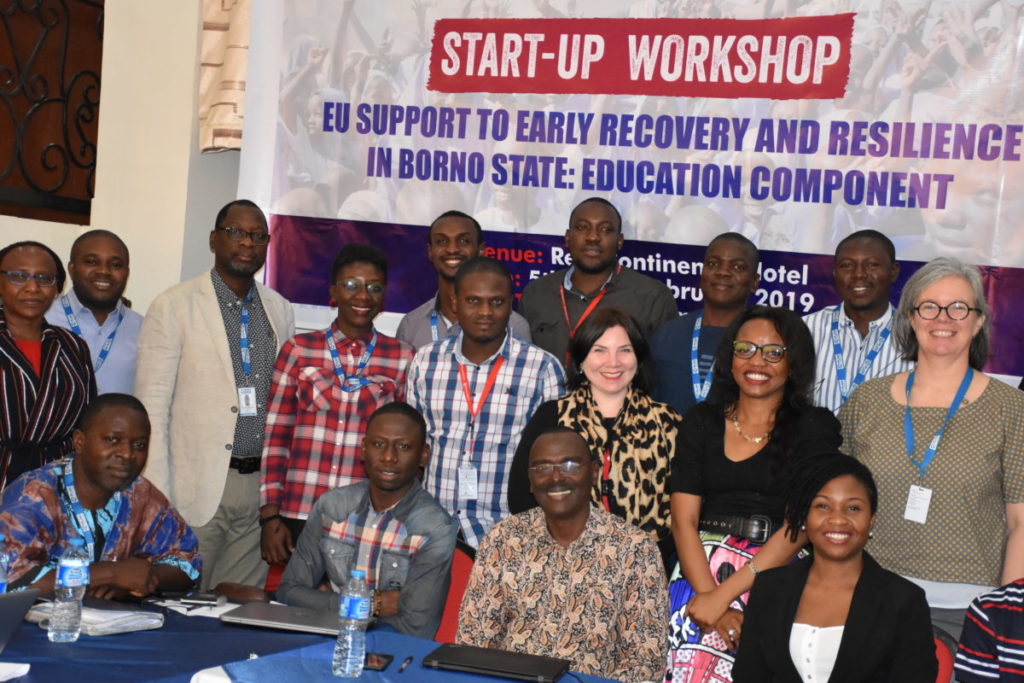 In Borno State, fewer than 25% of school-age children are in education. Despite nearly two decades of investment in the Universal Basic Education Programme, Nigeria still has 10.5 million out-of-school children – the world's highest number. One in five of the world's out-of-school children are in Nigeria. About 60% of out-of-school children are girls.
When I visited Borno State for the first time nearly three years ago, I met a woman who had nine children, who had fled to Maiduguri because of the conflict in her village. Her eldest daughter was 13 and she never been to school, because, had she been at home in her village, most likely she would have been married already. The new programme that Plan International is implementing will support young girls like this to enrol in catch-up classes and make up for some of the lost time.
While there are cultural reasons why girls don't attend school, an education review in 2018 found that the main reason why children don't attend school is poverty. In order to counteract this, school materials will also be provided to the children, and for those who are too old to return to primary school, there will be vocational training options.
It is easy to be daunted by the task at hand; but we must take hope from the positive female role models in Nigeria. Plan International, and other organisations, are recruiting female staff for key positions, including my colleague Tobi Mbaya, with me in the photo below. For me, Tobi represents the future of Nigeria – young, educated, with a passion to succeed and cares about the future of her country.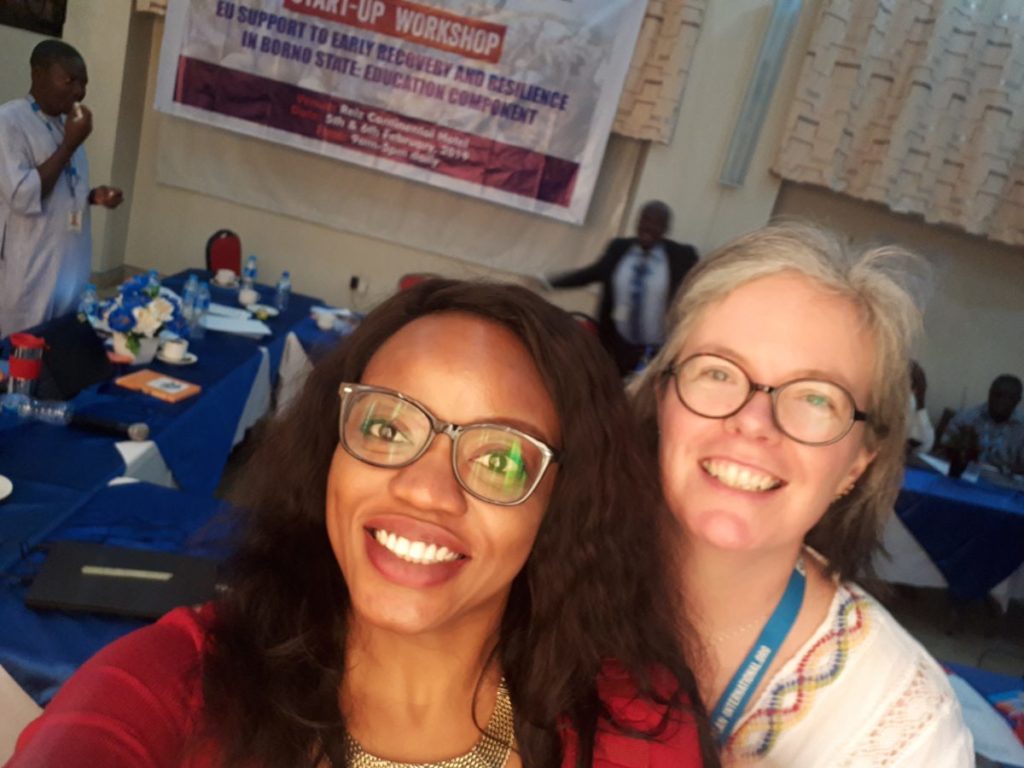 One morning, while having breakfast, I read in a local newspaper that Nigerian-born Chinonye Chukwu has become the first black woman to win the Sundance Film Festival. Another famous Nigerian, Chimamanda Ngozi Adichie, said "Never ever accept 'Because You Are A Woman' as a reason for doing or not doing anything."
"The foundations of the future must be education."