Anne Marie McCarthy, Plan International Ireland's Emergencies' Coordinator reports live from Nigeria.
"When I met Hady, I too wondered what her dreams are, and hope that some of them can come true."
In the early 80's a one hit wonder called Charlene sings about "seeing some things a woman isn't supposed to see". The burgeoning feminist in me pondered, more than was technically necessary, about a throw away lyric in a song, but for the life of me I couldn't think of anything that a man should see that a woman shouldn't, and I was indignant.
Last week, I made a return visit to Maiduguri in the North east of Nigeria, an area deeply affected by the Boko Haram crisis.
On my last visit there in August, it was becoming obvious that there was a food and nutrition crisis in the areas which had been made newly accessible by the Nigerian military. Now however, given the protracted nature of the crisis, many communities in Maiduguri are also on the edge of a food crisis. While there are some camps in the city to house the displaced, approximately 80 to 90% are staying in host communities. These already poor communities are extremely stretched and need assistance. The displaced are living in extremely poor conditions.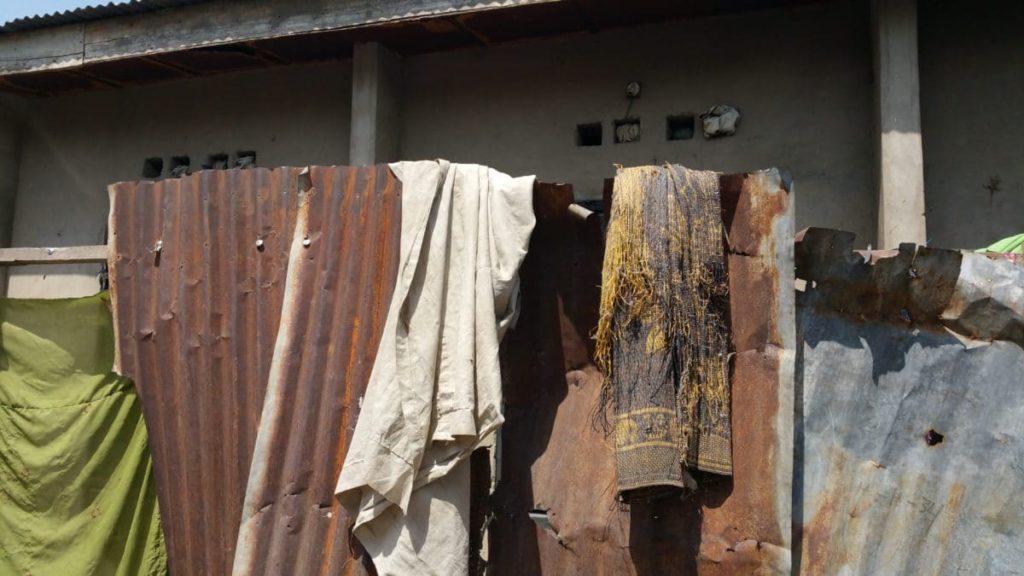 Behind this sheeting, a family lives with no roof, and no security. There are few services and very little in the way of economic opportunity. In the outskirts of the city, families that would typically have farmed land cannot do so because of fears around landmines in the fields, so there will be no harvest this year.
While on a visit to the community I met Hady, an 11 year old girl who fled her home 18 months ago with her parents and three younger siblings. She does not go to school and none of her siblings or friends go to school. Parents can't afford to send their children to school. Hady is lucky as she is with her parents, but there are also many orphans or unaccompanied children. I wonder about the things that she and other children like her have seen and fear that she has seen things that no-one – man, woman or child – should see: communities attacked, fear, hunger, displacement..
Plan International Ireland has recently started working in the North East of Nigeria to respond to this crisis. We will be aiming to meet basic needs of communities of food assistance but also work with children and adolescent girls to educate them and give them a future. We will also be providing spaces for children to be children, and following up with particularly vulnerable children. We conduct regular meetings with community leaders to ensure that they are aware of what we are doing and give them the opportunity to share their concerns. The future is uncertain for this area – even before the current crisis, it was less developed economically than the rest of Nigeria; the environmental issues related to climate change in the Lake Chad basin are also having a huge negative impact on the area.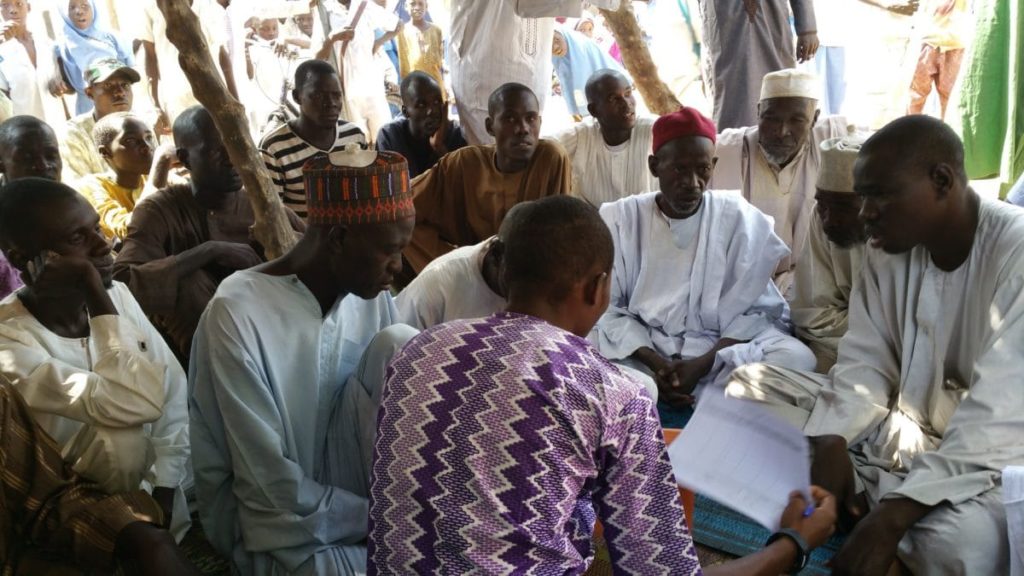 Charlene will never know that she made me think so much about her song but another line in her song goes: "I've no doubt you dream about things you've never done" and when I met Hady I too wondered what her dreams are, and hope that some of them can come true.